After being out of town for the last couple of Westword Music Showcases, I was finally able to attend this past weekend. Read the rest of this entry »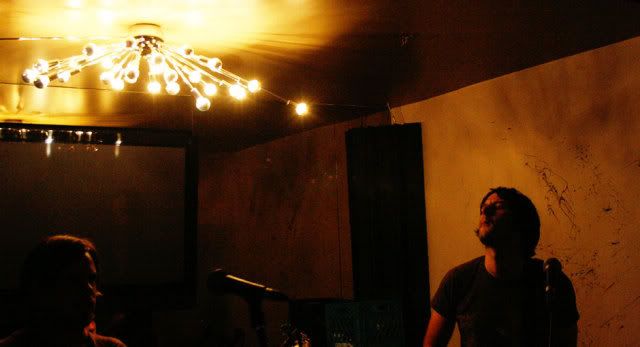 The name may sound unfamiliar to some of you, however, you should become acquainted with him. Jim McTurnan 's old band, Cat-A-Tac is no longer an item and he is finding out how life is with an entirely new band and putting together his solo-project. After reading who was behind the switches on his Myspace page, my interest was piqued immediately. After listening to the new material, I can firmly state that the wait for the new album to drop is going to be a long one and eagerly anticipated one.
Cat-A-Tac-Needles and Pins (live from Monotlith via WOXY) [mp3]
From the horse's mouth:
Jim McTurnan is now doing some solo stuff, post CAT-A-TAC, with a new band and a new record on the way.
The songs here were recorded over 3 days in late Feb 2009, after only being a band for about 6 weeks. The songs were mixed by Jason Martin (Cold War Kids, Page France, Starflyer 59) during March 2009. More good stuff to come…
For those locals out there, you can catch Jim this month at Larimer Lounge:
Thursday April 23
Radio 1190′s Local Shakedown presents…
DARIO ROSA 10pm
NEW BEN FRANKLINS 9pm
JIM MCTURNAN 8pm