The Album Leaf & Day Out of Time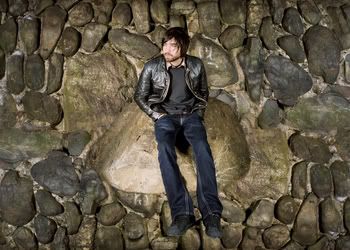 There's much to report from the Album Leaf these days. A new record will be put out by Sub Pop this fall and a small tour of the four corners (more like three because they aren't going to Utah, so work with me on this one) is in store. We get not one, but two dates from the Album Leaf in the form of a headlining show and an opening slot for Sound Tribe Sector 9. You can also follow the Album Leaf on Twitter.
UPCOMING SHOWS
July 22 – Mesa Arts Center – Mesa,AZ
July 23- Launchpad – Albuquerque, NM
July 24- -Marquis Theater-Denver, CO (Headlining Show, more below)
July 25 – Red Rocks Amphitheater – We play @ 5:30!!(Massive show) – Morrison, CO
July 27 – Plush – Tucson, AZ
Flying lotus completes Red Rocks line-up (from STS9)
The beautiful beast that is the "Day Out of Time" in Colorado just keeps on growing. FLYING LOTUS has been added to the Red Rocks bill to cap off this extraordinary line-up. To recap, that's STS9, Pretty Lights, The Album Leaf, Flying Lotus, Pnuma Trio, Daedelus, Telepathe, Nosaj Thing and Bass Science! Plus BONOBO at the Ogden to kick it off on July 23, plus LIPP SERVICE feat. Eliot Lipp at The Fillmore with STS9 on July 24! We haven't even announced the FRIDAY and SATURDAY AFTER PARTIES! Is it July yet??
trackback